Tonight, the Washington Nationals take to the field in Houston to stave off elimination in the 2019 World Series, still clinging to the hope of becoming the first team in 86 years to bring the championship back to our nation's capital. On the bump for Washington is a pitcher who finds himself knocking on the door to a group of elite performers in the annals of postseason pitching–Stephen Strasburg.
While Strasburg has essentially reached the expectations set for him after being drafted by Washington in 2009, his career is still somewhat marked by a decision made by his team 7 years ago, at the conclusion of Strasburg's first full season in 2012 when the then-23 year old was part of a solid Washington rotation that helped propel the franchise to their first postseason berth since relocating from Montreal in 2005. Strasburg went into the 2012 season 19 months removed from Tommy John surgery. He had been shut down late in his first year in 2010, and was able to come back, after the surgery, to start 5 games for the Nationals in September of 2011.
It was because of Strasburg's injury and subsequent surgery, combined with his other-worldly potential, that the National decided to handle him carefully, and in so doing made the decision that has been litigated and re-litigated ever since. Adhering to an innings pitched count for Strasburg of supposedly between 150 and 170 innings in 2012, the Nationals shut their young pitcher down after his start on September 7th, even though Washington was in the thick of their first-ever pennant race. The Nationals, who had a 6 1/2 game lead in the NL East after Strasburg's final 2012 start, went on to win the division before getting eliminated in 5 games in the NLDS when Gio Gonzalez elected to walk the ballpark after being spotted a 6-run lead in the deciding game.
At the time–and, really, ever since–the majority opinion on GM Mike Rizzo's decision to shut down Strasburg regardless of the team's position was that it was a foolhardy decision, one which also contained no small piece of arrogance. Rizzo's thinking was that his team was set up for a multiple-season run, and the short-term reward of riding Strasburg was outweighed by the long-term reward of having him available and effective for multiple seasons.
As a Cub fan whose memory was still fresh of a contending Cub team built on starting pitching that eventually turned to dust, I found myself defending the Nationals' decision. Frankly, I don't understand how any Cubs fan with memories of the 2003-2005 Cub teams could feel differently. 2003 was the year, of course, that the Cubs reached the precipice of their first pennant in 58 years. In this pursuit, they turned to a young pitcher with a very similar pedigree to Strasburg's–Mark Prior. Prior was in his first full season with the Cubs in 2003, having been drafted out of USC in 2001. After spending 6 weeks in the minors in 2002, Prior made his debut in May, and threw 116 2/3 innings before being taken down in September with a pulled hamstring.
Heading into 2003, the Cubs had a solid, young rotation, led by Prior (age 22), a 26-year old Kerry Wood finally coming off a season in 2002 wherein he made all of his scheduled starts, Carlos Zambrano (age 22) and Matt Clement (age 28). And while the first 3 of those pitchers were ridden hard in 2003 (Wood (7th), Zambrano (16th) and Prior (17th) all ranked amongst major league leaders in pitches thrown in 2003) it was Prior who most illustrates the cautionary tale that led to the Strasburg decision.
As the Cubs begin to sniff the postseason 2003, manager Dusty Baker leaned harder and harder on his rotation in general, and on Prior in particular–and the results would seem to indicate that it was the right decision, at least in the short-term. Prior was, in a word, exceptional down the stretch for the Cubs. In the last 2 months of the 2003 season, Prior threw 82 2/3 innings and went 10-1, with 95 strikeouts and 16 walks. Prior's ERA in those final 2 months was 1.56.
There have been better performances over this period of time, but doing so in his first full season while his team absolutely needed such a performance to make the postseason was what made Prior's performance so impressive.
This 2-month performance also required Prior to throw a total 1,286 pitches–an average of 117 per game over this time.
This bears repeating.
From August through September, every time young Mark Prior, in his first full big league season, took the mound, he would throw an average of a hundred and seventeen pitches per start…and therein lies the crux of this discussion (Not that it needs any further emphasis but I'll only point out that Prior's 4 highest pitch count totals for the entire season all occurred in September, punctuated by his final 2 starts of the season, wherein he matched his season high of 131 in his penultimate start, and then exceeded it with 133 in his final regular season start of the season when the Cubs clinched a tie for their first division title in 14 years).
If Prior was a thoroughbred, Dusty was a jockey whose whip was disintegrating by the time they crossed the finish line.
Ah but we weren't at the finish line, were we? No sir, there was a till more baseball to be played and that's when Dusty really put the pedal to the metal. Given 2 extra days reprieve as he took the mound at Wrigley Field for his first playoff start on 6 days rest, Prior went the distance in beating the Braves in Game 3 of that season's NLDS. The 3-1 decision compelled Prior to match his season-high of 133 pitches which, since this season high occurred in his last regular season game, meant that Prior had two consecutive starts of 133 pitches.
In his next start, on the usual 4 days rest, in Game 2 of the NLCS, Prior was staked to an 8-0 lead after three innings. When the Cubs extended the lead to 11-0 after 5 innings, Prior was at 73 pitches. Considering the 11-run lead the Cubs enjoyed, combined with the ox-like work that Prior had been shouldering up until that point (now going on an 11 week period where Prior's average pitches-per-game had grown to 118.25 coming into this game), not to mention the need to, I dunno, preserve Prior for more postseason starts, the wise decision would have been to sit Prior down. But did Dusty do that?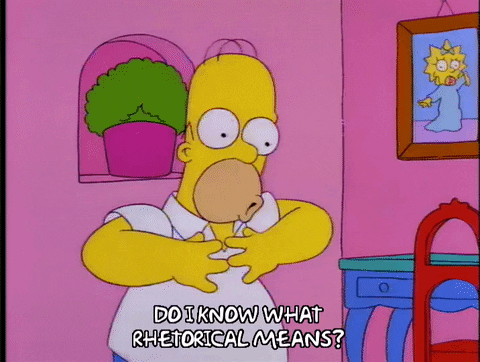 Not only did Dusty not take Prior down with an 11-run lead after 5 innings but, after Prior hurled a 6th inning in which he served up 2 home runs while throwing 21 more pitches (but before Alex Gonzalez got one of those runs back with a home run of his own to make the score twelve to two after 6 full innings) Prior still went out for the 7th inning. His day was not done until he had thrown 116 pitches, 43 being thrown when the game was essentially decided.
I don't wish to go into details of the nightmarish Game 6 of that season's NLCS, but it's worth noting that when Luis Castillo hit the Foul Ball Heard Around The World with 1 out in the 8th inning, that the ball Castillo hit was the 110th pitch that Prior had thrown that night in what turned out to be the eleventh of his final 13 starts wherein he had thrown at least one hundred and fifteen pitches (and yes, Prior had thrown at least 100 in all 13 of these starts).
Throwing caution to the wind and leaning on his 22-year old ace starter with a workload that would make a Hebrew slave blush, Baker hoped to ride that right arm all the way to a championship that year…and yet he still fell short.
As for Prior? After his yeoman effort in those final 11 weeks where he thanklessly carried the Cubs to the brink of a pennant, he would not take the mound again for 8 months. He showed up in Spring Training the following March with a sore arm (shocker!), debuted in June and only made 21 starts while throwing 118 2/3 innings. Even here, it's worth noting that Prior again found himself bearing the load down the stretch that season. Even though his season was abbreviated and he was kept under 100 pitches in his first 10 starts, over his next (and final) eleven starts, he threw at least 104 pitches in ten of them. In those 11 starts from August through season's end, Prior averaged 110.4 pitches per outing as the Cubs once again were fighting for the postseason. So to recap–in his truncated 2004 season, truncated due to his season-opening injury, undoubtedly caused by the previous season's workload, and in spite of being kept under 100 pitches the first 2 months of the 2004 season, Prior still managed to average over 98 pitches per start for the year.
In 2005, Prior rebounded, sort of, to throw 166 2/2 innings. A Brad Hawpe line-drive-off-the-elbow is all that prevented Prior from making all of his starts that season. Still, pitching under Willie Shoemaker Dusty Baker, Prior averaged 104.6 pitches per start in 2005.
Over the 3 period, where the Cubs bet the house on Mark Prior and gave no consideration to his long-term health, Prior threw 8,286 pitches in 78 starts. He threw an average of a hundred and six pitches per start over the course of 3 seasons.
In 2006, for the second time in his 5 year big-league career, Prior unsurprisingly missed the first 2 months of the season. When he took the mound for the first time that year on June 18th at Wrigley Field against the Tigers, Prior was knocked out of the box after 3 short innings. He fared little better in his other appearances. In his 9 starts in the 2006 season, Prior never went beyond 6 innings–which he only did once. He sported a miserable 7.21 ERA after throwing 3 innings of 4-hit, 4-walk, 5-run ball against the Brewers on August 10th–after which he was shut down for the season.
August 10th, 2006–barely 4 years after his big league debut–proved to be the last time that Mark Prior ever threw a pitch in the majors. Various comebacks were thwarted by his inability to keep his arm healthy–no doubt the result of the absolute wear and tear that his team had put on it at the start of his career. The Cubs killed the golden goose…and had nothing to show for it.
Three years after Prior last pitched, the Nationals selected Strasburg as the first pick in the amateur draft. Three years after that Mike Rizzo found himself in a similar situation to the Cubs in 2003 when Strasburg had begun to emerge as a top National League pitcher for a team charging toward the playoffs. There's no doubt, to me, that the manner in which the Cubs handled Prior influenced Rizzo's decision to handle Strasburg's workload conservatively that season. Faced with the decision to ride Strasburg like the Cubs rode Prior or go the unorthodox route of shutting him down, Rizzo took the latter and the reaction had been, and has continued to have been, negative.
However, in light of the seasons that have since unfolded, it's becoming increasingly clear that Rizzo's decision was a wise one. While there's no guarantee that riding Strasburg to a career-high workload in his age 23 season would have resulted in long-term damage (in fact, Strasburg made multiple trips to the DL after 2012, although not so serious as to prevent him from throwing at least 127 innings a year in this time), there's also no guarantee that not sitting him out would lead to playoff success and given the information available at the time, it was prudent decision worth making. And while it's hard to prove that by preserving Strasburg in 2012 the Nationals ensured that Strasburg would be healthier in the future, the evidence does make the case–not only for Strasburg's health, but his ability to pitch meaningful games in the process.
Indeed, this latter point was central to Rizzo's decision. By saving Strasburg in 2012 and trying to preserve his long-term health, his thinking went, the team (and Strasburg) would have more bites at the golden apple in the future. This was the point that had Rizzo's critics screaming "arrogance" but to a Cub fan whose memories of their team's handling of Prior was still fresh, it was hard to argue against.
So how has it played out? After missing the playoffs in 2013, the Nationals returned in 2014 and Strasburg finally made his first playoff start. He pitched good, not great, in Game 1 of that season's NLDS, giving up up 2 runs and 8 hits (1 walk) in 5 innings in a 3-2 Game 1 loss to San Francisco. This would turn out to be Strasburg's last less-than-sterling playoff performance.
After missing the playoffs again in 2015, the Nationals returned in 2016, but without Strasburg whose season ended with an injury in August ("In your face, Rizzo", his critics were surely yelling then).
It was when Strasburg took the mound in Game 1 of the 2017 NLDS against the defending World Champion Cubs (it'll never get dull typing that) that he began his ascension to one of the all-time great playoff performers, and the fact that he is even in this position would seem to suggest that his team's handling of him early in his career was not so dumb. In that first game in the 2017 NLDS, Strasburg was dominant–but Kyle Hendricks was a little bit better. Strasburg retired 15 of the first 16 batters he faced in the game–a 2nd inning walk to Addison Russell being his only blemish. Carrying a no-hitter into the 6th inning with 8 strikeouts, Strasburg gave up a bouncing ball down the third base line off the bat of Javier Baez. Realizing the speedy Baez was busting his ass to reach first, Anthony Rendon mishandled the chopper for a hard-luck error. After a Hendricks sacrifice bunt and a Ben Zobrist flyout, Kris Bryant delivered the Cubs' first hit of the game off Strasburg when he lined a single to right field. Bryce Harper came up throwing to try to get Baez at home, the throw was cut off and then relayed to second base wherein Bryant amazingly slid in under the tag. Anthony Rizzo followed with a flare that dropped in front of a diving Harper, Bryant scored, and just like that the Cubs had 2 runs (on 2 hits). That was all they needed, as they later tagged on an insurance run off the bullpen to win 3-0. At this point, Strasburg was 0-2 in in his playoff career, but he pitched well in both games and in any event his team failed score a run while he was out there.
In his next start in that series, at Wrigley Field, Strasburg was dominant, striking out 12 while giving up 2 hits in a Game 4 performance that kept the Nationals alive. Though the Nationals lost the series in Game 5, it was in spite of Strasburg, who did everything he could in the series and in so doing nearly single-handedly took the Cubs out.
This year marks Strasburg's third postseason and he has been nothing short of elite. It began when he pitched 3 shutout innings in relief in the coinflip game against Milwaukee, keeping the game close before the Nationals came back to win and advance. In his next start, he took the mound in Los Angeles with his team down in the series 1-0, and allowed 3 baserunners in 6 innings while striking out 10, allowing the Nationals to knot the series up. Pitching again in LA 5 days later in a winner-take-all Game 5, Strasburg got dinged early with 2 homeruns in the first 2 innings, and then steadied the ship, and kept the Dodgers off the board the next 4 innings, as the Nationals came back and eventually won in extra innings to advance to the NLCS. In the NLCS, in his only start, Strasburg struck out 12 Cardinals and gave up 1 unearned run in a 7-inning effort that put Washington on the verge of their first-ever pennant. That elusive pennant was earned in the next game and Strasburg then next took the bump in Game 2 of this year's World Series, where again he survived a bumpy start to spin 6 innings of 2 run ball to lead the Nationals took a 2-0 series lead.
Tonight Strasburg will take the mound to not only stave off elimination, but to put his team within 1 measly win of their first world championship.
So let's review. Since being shut down early in 2012, Strasburg has made 193 regular season starts (27 1/5 starts per seasons) throwing 1,187 1/3 innings (170 innings per year). While he might not rank amongst the truly elite during this time–hell, with Scherzer on his staff he's not even the best starting pitcher on his team— he has been integral to Washington's last 2 playoff teams and has definitely emerged as a an elite postseason performer over multiple postseasons, which is precisely the thinking Rizzo had in mind when he made the decision to sit Strasburg down in 2012. By resisting the urge to ride Strasburg in with the belief that 2012 could be the team's best chance at a title, Rizzo instead rolled the dice on multiple opportunities in the future and, frankly, it's becoming clear that this was the right move.
Strasburg could very well get lit up like a Christmas tree tonight, and Washington's season will end. It's also possible that he continues his dominance and forces a Game 7. Tonight's outcome doesn't matter, though. That Strasburg is even in a position to deliver his team 1 game from the title–after putting together a body of work that all of a sudden ranks up there for career postseason performances– is what justifies Rizzo's decision's in the first place. As fans who have observed baseball for a while should know by now, winning the World Series is hard. The best team doesn't always do it (Hi Dodgers!). And while this thinking can lead a team to "go for broke" when they get a chance, it's important to set up your team so that you get an opportunity to do it more than once. That is what improves the odds at getting a crack at a title–not riding some lightning-in-a-bottle, future be damnded.
The Nationals could have ridden Strasburg hard in 2012 and come up short like the Cubs did with Mark Prior in 2003. They also could have ridden Strasburg hard in 2012 and won it all. But in doing so, they could have also closed off future opportunities to do so and also negated their star's career (which are not unrelated of course). Would winning a World Series have been worth it if Strasburg, like Prior, only threw parts of 3 more seasons and then was out of baseball? Would it have been worth it for the Cubs with Prior in '03? Speaking as Cubs fan who had waited his whole life for a title, my answer is no–it would not have been worth it. Call bullshit if you want, but I'm not about to sell my soul for a title at the expense of ruining the career of a once-in-a-generation pitcher who otherwise would have provided more of these opportunities.
In any event, what we do know is what has played out since 2012. And in Strasburg, the Nationals have a pitcher who has been integral to their largely consistent success in those 7 seasons. And when he takes the mound tonight with a chance to put his team 9 innings from the holy grail, it seems silly to continue to argue that the organization was wrong in not riding him hard 7 years ago.